Home
The Burkey Law Firm specializes in Elder Shuttle Bus Accidents (Non Emergency Transport), Truck Accidents and DUI Caused Accidents. Mr. Burkey has over twenty years experience as a personal injury lawyer helping  people who have been injured or killed by dangerous drivers in all metro Atlanta areas such as Midtown, Decatur, Dekalb County, College Park, Fulton County, Jonesboro and Clayton County.
OUR CASES
Mr. Burkey helps elderly victims and their families who have been injured after falling from a wheelchair or thrown from a wheelchair while being taken to a doctor in an elder shuttle bus accident or NET Van ("Non Emergency Transport") accident.  In Georgia, elder shuttle bus (NET Vans) are exclusively managed by two companies: Southeastrans and LogistiCare.
Mr. Burkey also obtains verdicts and settlements for people injured or killed in a truck accident, tractor trailer accident or eighteen wheeler accident.  Our truck accident cases involve accidents in Midtown, Decatur, DeKalb County, Fulton County and all other metro Atlanta areas and Georgia.
Mr. Burkey also helps people injured by a drunk driver (DUI), driving while intoxicated (DWI), a driver who was drinking and driving, driving under the influence, going the wrong way, using drugs, speeding, texting, distracted, talking on a cell phone or talking on a mobile phone.
OUR CLIENTS
Our clients are hard working, responsible people who have been seriously or fatally injured through no fault of their own.  They are anxious to return to work.
Mr. Burkey understands the emotional and financial trauma caused when a driver is injured in an accident.  He knows the depth of loss many clients have
experienced after losing loved ones from an accident in metro Atlanta where a driver was killed.  That's why he is dedicated to obtaining superior results for his clients.
OUR MISSION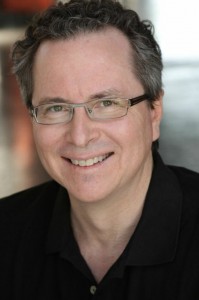 "My goal in every case is to obtain superior results for my clients by pursuing dangerous drivers with a dedication to legal excellence, client service and work ethic.  I work hard on every case. I am dedicated to client service. I seek to obtain the best possible result for every client."
WE GET RESULTS
Review our verdicts and settlements page to see results from other families. Visit our testimonials page for reviews from some of our former clients.
CALL US FOR A FREE CONSULTATION
Call us today at 770.587.5529 or complete our contact form for a free case evaluation from Mr. Burkey.  There is no charge and all information is confidential.