Tractor Trailer Wreck | Personal Injury Lawyer
SELECTING A TRACTOR TRAILER PERSONAL INJURY LAWYER:
An experienced truck wreck injury lawyer should have many satisfied clients. Here's what to look for:   (1) the tractor trailer wreck injury lawyer's former clients should have substantive and positive things to say about
the attorney's responsiveness and communication style. Most tractor trailer injury lawyers post these client reviews on a testimonials page.  The testimonials page should contain several examples demonstrating the lawyer's commitment to client service; (2) the tractor trailer lawyer's client testimonials should also demonstrate the attorney's dedication to placing the client's needs first. Law should be a "practice" based on serving the best interests of the client. It should not be a business model; (3) testimonials should demonstrate the personal injury lawyer's personal attention to his clients. Every client should be given priority whether their case is big or small. Many lawyers will post generic client testimonials that provide no substantive information.  Choose the lawyer whose clients have positive and concrete things to say.
CLIENT SATISFACTION FOR A TRACTOR TRAILER WRECK LAWYER:
Responsiveness and communication style
Placing the client's needs first
Personal Attention
WHY CHOOSE ME?
I specialize in helping people hurt in a tractor trailer wreck, truck accident or semi tractor trailer collision. I use advanced legal theory, twenty years experience and determination to achieve justice for my clients. Justice is having a fighter in your corner; a lawyer who is responsive, treats every case as a priority and provides a superior settlement.
HOW I WORK
The client's best interests are first. Open communication and prompt return of client calls is a priority. Every client is important whether their case is big or small. I work with a small number of cases and provide personal attention. Experience and work wins cases.
A CASE ILLUSTRATING RESULTS IN A TRACTOR TRAILER WRECK
$200,000
Truck Accident Fulton County / Tractor Trailer Accident

My client was injured after being rear ended in a tractor trailer wreck on I-20 in Fulton County, Georgia (near Six Flags).  The tractor trailer was operated by an intermodal motor carrier which had a record of unsafe operation including falsified driver logs, hours of service violations and accidents caused by fatigue.  My client suffered a cervical herniation.  The case settled in mediation.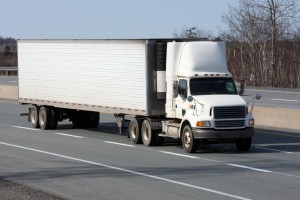 A TESTIMONIAL FROM A FORMER CLIENT
Guillermo Castillo:
"When Mr. Burkey asked me to give a testimonial for his website, I responded enthusiastically because of my positive experience with his work. In March 2002, I was involved in a tragic accident that left me physically incapacitated for a long period of time. Being from another country I was in a vulnerable situation since I was not familiar with the U.S. legal procedures and was also wary of dealing with attorneys due to their unfortunate reputation. Mr. Burkey was dedicated to my case in every aspect and kept me informed daily of my case progress. Most important, he worked honestly to resolve my case for my best interests and with a positive outcome. I would not hesitate to recommend Mr. Burkey to anyone seeking professional legal assistance."
RELATED PAGES
CONTACT AN EXPERIENCED TRACTOR TRAILER PERSONAL INJURY ATTORNEY
If you have been involved in a tractor trailer crash and need a trucking injury lawyer, call me today.  I have over twenty years experience as a personal injury attorney handling truck accident cases with specific training and education handling 18 wheeler accidents.   I handle tractor trailer cases in all parts of Metro Atlanta and in Georgia.
Call me at 770.587.5529, or fill out the contact form for a free consultation. I respond immediately to every request.
EVALUATIONS
There is never any charge for an initial evaluation, telephone call or initial office consultation.