Tractor Trailer Hit & Run | Personal Injury Lawyer
TRACTOR TRAILER HIT AND RUN:
What are your rights after a trucking hit & run accident?: (1) You have a right to consult with a lawyer.  Most all reputable personal injury lawyers that handle tractor trailer hit & run accidents will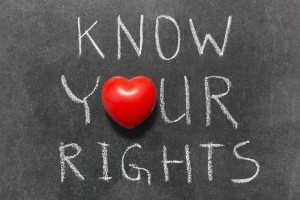 talk to you on an initial consultation at no charge.  Before speaking with an insurance adjuster, you can freely exercise this right and it costs nothing; (2) You have a right to say "no" to a trucking company's request for a statement.  After a truck accident, many insurance adjusters will immediately seek to obtain a statement from you.  They often suggest that it is a legal requirement in order to complete their "investigation" of the case. You have a right to say "no" to this request.  There is no legal requirement for you to provide a statement to an trucking company adjuster.  In my experience, the only reason an adjuster seeks to gain a statement is to later use it against you; (3) You have a right to obtain a second opinion on the damage or total loss to your car.  The trucking company adjuster will suggest that their estimate is the only amount they are required to pay.  This is incorrect.  You have the right to consult with an experienced trucking attorney to understand the value of your loss.
YOUR RIGHTS IN A TRACTOR TRAILER HIT & RUN:
Right to a Lawyer
Statements are not Required
Not Obligated to Accept Insurance Adjuster's Repair Estimate
WHY CHOOSE ME?
I specialize in helping people hurt in a trucking hit & run accident (as well as accidents involving rear-end, t-bone, broadside etc.) tractor trailer crash or semi tractor trailer collision. I use advanced legal theory, twenty years experience and determination to achieve justice for my clients. Justice is having a fighter in your corner; a lawyer who is responsive, treats every case as a priority and provides a superior settlement.
HOW I WORK
The client's best interests are first. Open communication and prompt return of client calls is a priority. Every client is important whether their case is big or small. I work with a small number of cases and provide personal attention. Experience and work wins cases.
A CASE ILLUSTRATING MY WORK IN A HIT AND RUN ACCIDENT
$1.1 Million
Hit and Run Driver
A hit and run driver struck my client at the intersection of Buford Highway and North Druid Hills Road in Dekalb County, Georgia as she was a passenger in a taxi. She was severely injured and suffered fractures to both her hips, pelvis as well as internal injuries. After the collision, the at fault driver locked the doors to his car and ran from the scene. There were no witnesses who could identify him. Approximately ten minutes later he reported the car stolen. The insurance company refused to cover the loss. After two years of litigation, the hit and run driver continued to insist the car was stolen and his insurance company continued its refusal to pay. One week before trial, our investigation uncovered evidence that forced the insurance company to accept responsibility.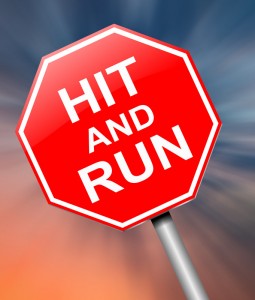 RELATED PAGES
CONTACT AN EXPERIENCED TRACTOR TRAILER PERSONAL INJURY ATTORNEY
If you have been involved in a tractor trailer crash and need a trucking injury lawyer, call me today.  I have over twenty years experience as a personal injury attorney handling truck accident cases with specific training and education handling 18 wheeler accidents.   I handle tractor trailer cases in all parts of Metro Atlanta and in Georgia.
Call me at 770.587.5529, or fill out the contact form for a free consultation. I respond immediately to every request.
EVALUATIONS
There is never any charge for an initial evaluation, telephone call or initial office consultation.