Tractor Trailer Crash | Personal Injury Lawyer
TRACTOR TRAILER INJURY EXPERIENCE: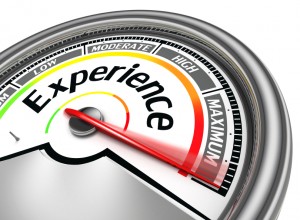 You've been injured in a tractor trailer crash.  How do you find an experienced personal injury lawyer? Factors include: (1) determine the number of years the personal injury lawyer has been specifically working on trucking accidents and personal injury cases. Trucking litigation is very specialized.  Tractor trailer regulations are very specific and raise unique legal issues not found in other areas of personal injury law; (2) determine the trucking lawyer's specific education in tractor trailer litigation. Experienced trucking lawyers constantly educate and train through specialized trucking litigation groups such as the Interstate Trucking Litigation Group and the Association of Plaintiff Interstate Trucking Lawyers; (3) determine the tractor trailer lawyer's depth of knowledge in trucking regulations (known as the Federal Motor Carrier Safety Regulations or "FMCSR's) and the unique legal issues raised by application of these Federal Regulations. Knowledge of the FMCSR's makes a tremendous impact on settlement value.  If a personal injury lawyer has only auto accident experience, he may miss important regulations that can add hundreds of thousands of dollars to the value of a tractor trailer crash settlement.
FACTORS INDICATING EXPERIENCE IN A TRACTOR TRAILER CRASH:
Number of years working on truck crash and personal injury cases
Specific education in tractor trailer litigation
Knowledge of trucking regulations and trucking legal issues
WHY CHOOSE ME?
I specialize in helping people hurt in a trucking accident, tractor trailer crash or semi tractor trailer collision. I use advanced legal theory, twenty years experience and determination to achieve justice for my clients. Justice is having a fighter in your corner; a lawyer who is responsive, treats every case as a priority and provides a superior settlement.
HOW I WORK
The client's best interests are first. Open communication and prompt return of client calls is a priority. Every client is important whether their case is big or small. I work with a small number of cases and provide personal attention. Experience and work wins cases.
A CASE ILLUSTRATING MY TRACTOR TRAILER EXPERIENCE
$700,000
Truck Accident / Tractor Trailer Accident

My client was driving alongside a tractor trailer on I-285 in Dekalb County, Georgia.  The truck driver made a lane change and side-swiped my client.  The impact caused her to lose control and strike the median wall.  The insurance defense attorneys aggressively defended the case.  They argued that the accident was minor.  They claimed there was little damage to my client's car.  A personal injury lawyer with no experience in trucking accidents may have settled the case for $70,000.00.  In fact, this was the insurance company's offer- and they adamantly refused to offer more.  I looked deeper into the case.  I sought to uncover the reason for the accident.  I applied my knowledge of the Federal Motor Carrier Safety Regulations.  The regulations require trucking companies to train their drivers.  The FMCSR's also require trucking companies to make sure their truck drivers do not exceed their hours of service.  The truck driver had exceeded his hours of service and had not been trained.  During my investigation, I learned that the trucking company knew the regulations but chose to ignore them.  The case settled in mediation for $700,000.00.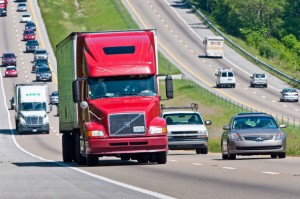 RELATED PAGES
CONTACT AN EXPERIENCED TRACTOR TRAILER PERSONAL INJURY ATTORNEY
If you have been involved in a tractor trailer crash and need a trucking injury lawyer, call me today.  I have over twenty years experience as a personal injury attorney handling truck accident cases with specific training and education handling 18 wheeler accidents.   I handle tractor trailer cases in all parts of Metro Atlanta and in Georgia.
Call me at 770.587.5529, or fill out the contact form for a free consultation. I respond immediately to every request.
EVALUATIONS
There is never any charge for an initial evaluation, telephone call or initial office consultation.