Tractor Trailer Colission | Personal Injury Lawyer
HOW LONG TO SETTLE?
Four factors affect the time it takes to settle a trucking accident: (1) whether the trucking company's insurance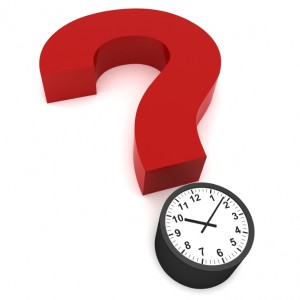 adjuster accepts responsibility for the colission. In many cases, trucking companies and their insurance adjusters aggressively deny and defend claims.  They realize that truck cases present large exposure.  This aggressive defense requires a trucking attorney to spend more time collecting evidence needed to settle the case; (2) whether the tractor trailer colission is clear. In many cases, the circumstances of the truck accident allow the truck driver to deny responsibility.  He might claim that he never saw the driver in the lane to his right before he changed lanes.  A denial requires more time to pursue evidence and prove the truck driver was negligent; (3) whether the client's injuries are clearly related to the truck colission. In some cases, injuries are "acute" and clearly related to the accident.  A femur fracture is an example of an acute injury. However, in many cases, a client suffers muscle and tendon damage that is not readily shown on X-rays. This provides the insurance adjuster an opportunity to claim that the injured driver's muscle tears pre-existed the trucking accident.  When this happens, the trucking lawyer needs to spend additional time collecting medical evidence to refute this argument; (4) whether the tractor trailer insurance adjuster offers a reasonable settlement. "Reasonable" means a settlement that fairly compensates for the client's injuries and is comparable to settlements and verdicts for similar facts in other tractor trailer accidents.  As a general rule, insurance adjusters do not offer reasonable settlements until a lawsuit is filed.  This takes additional time.  With that said, A case can settle at any time.  Many cases settle within 6 to 8 months.
FACTORS AFFECTING HOW LONG TO SETTLE A TRACTOR TRAILER COLISSION:
Truck Company's Insurance Adjuster accepts responsibility
Tractor Trailer colission is clear
Injuries are clearly related  to the accident (or "acute")
Trucking Insurance Adjuster offers a reasonable settlement
WHY CHOOSE ME?
I specialize in helping people hurt in a trucking accident, tractor trailer colission or semi tractor trailer colission. I use advanced legal theory, twenty years experience and determination to achieve justice for my clients. Justice is having a fighter in your corner; a lawyer who is responsive, treats every case as a priority and provides a superior settlement.
HOW I WORK
The client's best interests are first. Open communication and prompt return of client calls is a priority. Every client is important whether their case is big or small. I work with a small number of cases and provide personal attention. Experience and work wins cases.
A CASE ILLUSTRATING TRACTOR TRAILER SETTLEMENTS
$80,000
Tractor trailer Accident / Truck Accident / Motorcycle
A truck driver hauling cargo near Spaghetti Junction in Dekalb County, Atlanta lost a piece of equipment from his truck which fell on the roadway. Our client was traveling behind the eighteen wheeler at the time and was unable to avoid the debris. As a result, he lost control of his motorcycle and was injured. We settled the case after submitting a demand to the insurance company.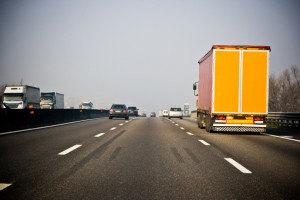 RELATED PAGES
CONTACT AN EXPERIENCED TRACTOR TRAILER PERSONAL INJURY ATTORNEY
If you have been involved in a tractor trailer colission and need a trucking injury lawyer, call me today.  I have over twenty years experience as a personal injury attorney handling truck accident cases with specific training and education handling 18 wheeler accidents.   I handle tractor trailer cases in all parts of Metro Atlanta and in Georgia.
Call me at 770.587.5529, or fill out the contact form for a free consultation. I respond immediately to every request.
EVALUATIONS
There is never any charge for an initial evaluation, telephone call or initial office consultation.