Tractor Trailer Accident | Personal Injury Lawyer
HOW TO SELECT A TRACTOR TRAILER ACCIDENT LAWYER:
Criteria for selecting an experienced personal injury lawyer: (1) determine their responsiveness and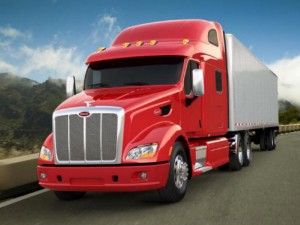 communication style.  Ask whether they have a specific response time when you call their office with a question about your tractor trailer case; (2) determine whether they will place your needs first, regardless of the expense.  For example, will the trucking attorney be prepared to file suit if you find a settlement offer too low?; (3) will the personal injury lawyer treat your case as a priority?  Ask how many cases the trucking law firm handles.  Too many cases may be a sign that the injury attorney will have no time to return your calls or answer your questions; (4) what is the prospective trucking lawyer's experience in handling trucking cases?  If her practice is 80% divorce, she may not know that she should immediately send a spoliation notice to the motor carrier in a trucking accident case.  This could later undermine what could have been a great case on driver fatigue and violation of hours of service.  In turn, this could mean the loss of punitive damages which could potentially be worth up to $250,000.00; (5) what is the tractor trailer lawyer's professional affiliations?  Trucking lawyers who are dedicated to their craft are continually seeking new and advanced techniques to maximize the value of their client's settlements.  This commitment to constant education and training shows in their affiliation in such organizations as the American Association for Justice (known as "AAJ"), The Interstate Trucking Litigation Group, The Association of Plaintiff Interstate Trucking Lawyers and Gerry Spence's Trial Lawyers College among others.
CRITERIA FOR SELECTING A TRACTOR TRAILER ACCIDENT PERSONAL INJURY LAWYER
Open Communication & Responsiveness
Places Your Interests First
Handles a Small Number of Cases
Specific Experience Handling Trucking Cases
Professional Affiliations in Tractor Trailer Litigation and Trial Practice
WHY CHOOSE ME?
I specialize in helping people hurt in a trucking accident, tractor trailer accident or semi tractor trailer accident. I use advanced legal theory, twenty years experience and determination to achieve justice for my clients. Justice is having a fighter in your corner; a lawyer who is responsive, treats every case as a priority and provides a superior settlement.
HOW I WORK
The client's best interests are first. Open communication and prompt return of client calls is a priority. Every client is important whether their case is big or small. I work with a small number of cases and provide personal attention. Experience and work wins cases.
CASES ILLUSTRATING MY WORK
$700,000
Truck Accident / Tractor Trailer Accident

My client was side swiped by an eighteen wheel truck on I285 in Dekalb County.  She suffered lower back injuries, required months of physical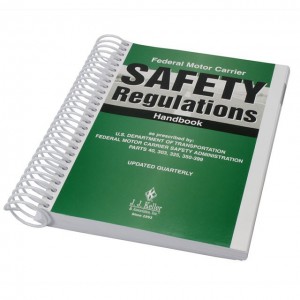 therapy and was recommended for spinal surgery to her lumbar.  The trucking company blamed her for the accident, accused her of exaggerating her symptoms and unfairly sought to portray her as an overweight party girl.   My work revealed that the tractor trailer company failed to follow any safety regulations and had operated unsafely in the past.  The last offer before settlement was $70,000.00.  My hard work and specialized knowledge of trucking safety regulations increased the value of the case by $630,000.00.
RELATED PAGES
CONTACT AN EXPERIENCED TRACTOR TRAILER PERSONAL INJURY ATTORNEY
If you have been involved in a tractor trailer accident and need a personal injury lawyer, call me today.  I have over twenty years experience as a trucking personal injury lawyer with specific training and education handling truck accident cases.   I handle tractor trailer cases in all parts of Metro Atlanta and in Georgia.
Call me at 770.587.5529, or fill out the contact form for a free consultation. I respond immediately to every request.
EVALUATIONS
There is never any charge for an initial evaluation, telephone call or initial office consultation.