Tractor Trailer Accidents | Trucking Accidents
WHY CHOOSE ME?
I specialize in tractor trailer accidents, trucking accidents (18-wheeler) and helping people and their families who have been hurt or killed. I use advanced knowledge of trucking injury law, twenty years experience and hard work to achieve justice for my clients.  Justice is having someone who fights against the trucking industry and their insurance companies.  It is having a lawyer in your corner; someone who is responsive, treats you as a priority and obtains a superior settlement.
HOW I WORK
The client's needs should always come first.  Responsiveness, open communication and promptly returning client calls is a priority.  Every client is important whether their case is big or small.  I work with a small number of tractor trailer cases and provide personal attention.  Trucking Experience and work ethic wins cases.  The trucking industry aggressively defends tractor trailer cases.  A trucking injury lawyer should always aggressively seek evidence needed to win these specialized cases.
CASES ILLUSTRATING MY TRACTOR TRAILER & TRUCKING ACCIDENT EXPERIENCE
$700,000
Truck Accident / Tractor Trailer Accident

My client was side swiped by an eighteen wheel truck on I285 in Dekalb County.  She suffered lower back injuries, required months of physical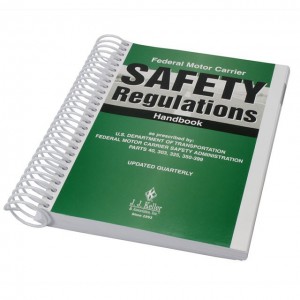 therapy and was recommended for spinal surgery to her lumbar.  The trucking company blamed her for the accident, accused her of exaggerating her symptoms and unfairly sought to portray her as an overweight party girl.   My work revealed that the tractor trailer company failed to follow any safety regulations and had operated unsafely in the past.  The last offer before settlement was $70,000.00.  My hard work and specialized knowledge of trucking safety regulations increased the value of the case by $630,000.00.
$175,000
Tractor Trailer Accident / Truck Accident
A truck driver hauling auto parts rear-ended my client in Fulton County on 285 near the exit of I20 Westbound, causing her to lose control and spin across four lanes of interstate traffic. As a result of the impact, she tore two tendons in her shoulder ("rotator cuff").  We settled the case in mediation. The mediator advised that it was the largest settlement he had seen for a case of this type.
RELATED PAGES
CONTACT AN EXPERIENCED TRUCK ATTORNEY
Call the Burkey Law Firm, P.C. to get the experience you need in order to achieve a superior settlement for you or a family member injured or killed in a tractor-trailer accident, trucking accident or 18-wheeler collision.  I have over twenty years experience in personal injury law, trucking litigation and advanced trial skills needed to obtain superior settlements.  I handle Trucking Cases in all parts of Metro Atlanta and in Georgia.
Call me at 770.587.5529, or fill out the contact form for a free consultation. I respond immediately to every request.
EVALUATIONS
There is never any charge for an initial evaluation, telephone call or initial office consultation.