Elder Shuttle Van Accidents | Non Emergency Transport Accidents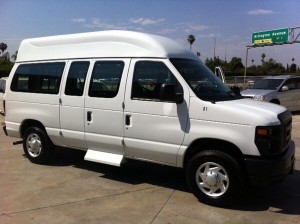 The Burkey Law Firm is the first to seek recovery for shuttle van accidents from the large corporations that manage this fleet.  Leading the way in Elder Shuttle Bus Accidents, otherwise known as "non emergency transport," The Burkey Law Firm draws on its experience in trucking accident cases to  obtain superior results for elderly passengers and child passengers.
BACKGROUND
In the early 2000's, the U.S. Department of Health and Human Services began to encourage the privatization of delivering Medicaid Patients using private non government vans.  This initiative produced a new industry that makes money dispatching and managing the delivery of every Medicaid Patient in the State of Georgia.  Now, large corporations deliver elderly passengers using a network of elderly shuttle buses called "transportation providers." The formal name for these senior shuttle buses is "non-emergency transport." Presently, several very large companies manage and control the dispatch of this vast network of senior shuttle buses.  In Georgia, there are only two exclusive providers delivering every medicaid patient in Georgia: Southeastrans and Logisticare.
FEDERAL MOTOR CARRIER SAFETY REGULATIONS
The safety regulations covering these elderly shuttle bus vans is extensive.  In Georgia as in many other parts of the country, the Georgia Department of Public Safety adopted the Federal Motor Carrier Safety Regulations (FMSCR's).  The Federal Motor Carrier Safety Regulations provide detailed safety rules governing the delivery of passengers.  Drivers are required to limit their hours of service to reduce fatigue.  The large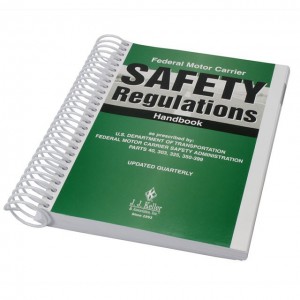 companies managing the fleet of non emergency transport vehicles are required to properly qualify, supervise and train the shuttle bus drivers they manage.
NON EMERGENCY TRANSPORT ACCIDENTS
Yet, when accidents involving non-emergency transport  buses occur, the large companies that manage these elderly shuttle vans deny responsibility.  Accidents in this industry are common.
DRIVER NEGLIGENCE (Non Emergency Transport Driver)
Driver was talking on a cellphone
Driver was tired
Driver was fatigued
Driver was reckless
Driver dropped a patient from their Wheelchair
Driver dropped a patient from their Gurney
Driver didn't strap down passenger into their wheelchair
Driver didn't strap down wheelchair to the shuttle bus
Driver didn't strap down a passenger
Driver didn't strap down passenger with seatbelt
Driver didn't put child in child safety seat
Driver didn't put toddler in child booster seat
COMPANY NEGLIGENCE (Elderly Shuttle Bus Dispatch Company)
Failing to hire a qualified driver
Failing to conduct a driver background check
Failing to manage a driver
Failing to supervise a driver
Failing to train a driver
Failing to ensure a driver is not operating over his / her hours of service
RELATED PAGES
CONTACT AN EXPERIENCED ATTORNEY
Call the Burkey Law Firm, P.C. to get the experience you need in order to achieve a superior result for you or a loved one injured in a non emergency transport or senior shuttle van accident.  Mr. Burkey has the experience in this unique area of law to obtain superior results. We handle Non Emergency Transport / Elderly Shuttle Bus Cases nationwide.
Call me at 770.587.5529, or fill out the contact form for a free consultation. I respond immediately to every request.
EVALUATIONS
There is never any charge for an initial evaluation, telephone call or initial office consultation.